Welcome to Suzanne Ramsay's Homepage
Suzanne Ramsay is an astronomer working in the Project Science Department of the European Southern Observatory. Her interests and expertise are in optical and infrared ground based instrumentation and particularly in the development of astronomical spectrographs.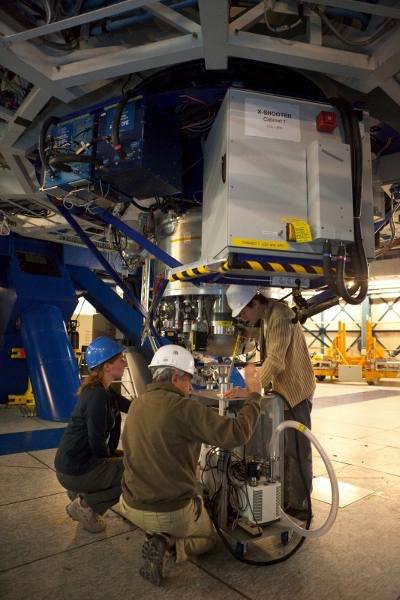 Suzanne's main role currently is Instrumentation Project Manager for the new 40-m class European Extremely Large Telescope, the largest optical telescope currently planned. She is Head of the Project Scientists Department at ESO. Suzanne was Symposium co-chair of the 2018 SPIE meeting "Telescopes and Instrumentation for Astronomy".
Suzanne is an active research astronomer in the field of star formation, observing the interactions between young stars and their environments.
Suzanne also has a life beyond work.
Contact Details
Dr Suzanne Ramsay
European Southern Observatory
Karl-Schwarzschild-Strasse 2
85748 Garching
Germany tel: +49 89 3200 6665
email: sramsay-at-eso.org
skype: suzieramsay